Greetings in Peace!!
I know some of us are still not memorize or know much yet the coordinates of each of the boss of Wonderland Village.As for me,I do have also experience getting kick from the team just because I don't know where to go first,what boss to kill first,where's that boss coordinates and so on and so forth.And it feels embarrassing nor awkward when thinking of it... Here is why I post this thread to make sure that next time(for those who still don't know), you will not be kicked again on the team(just like me)... I kinda hope this one will help...

When having a repu quest in Wonderland Village.There is this repu quest "Protect Wonderland Village" where you have to kill the 7 boss namely Golden Horn Voolarb,Silver Horn Hylarb,Nine Color Deer,Lion Captain LoongWa,Malefic Hong, Enchanter Tagel and Dark Skull Demon to finish it.
And every team has to kill step by step.So let us begin
First,Get the Quest in Wonderland Village from the reputation merchant.Then go for the first Boss Golden Horn Voolarb in Bandit fort with the coordinates 1903,1448.(in case you don't know where the coordinates are,it's on the top right side of the screen with red color font).Here's the pic for more reference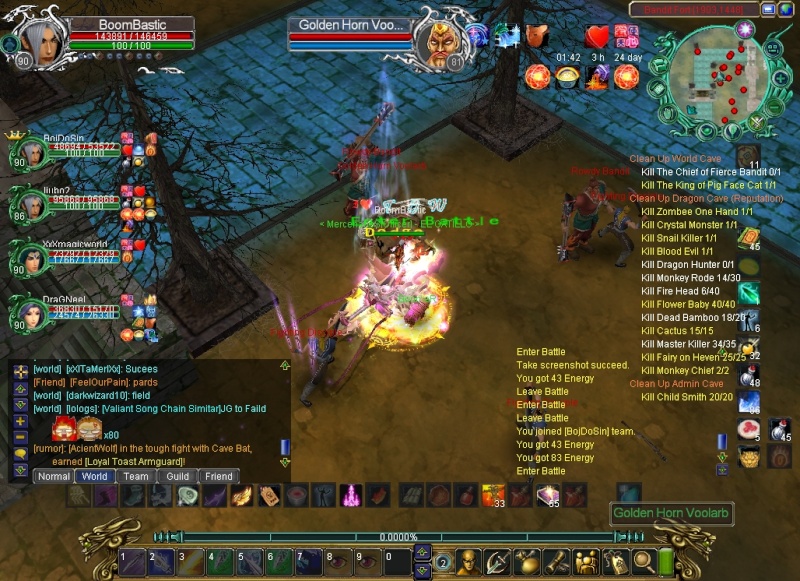 Second is Silver Horn Hylarb.. also in bandit fort with the coordinates of 1987,1469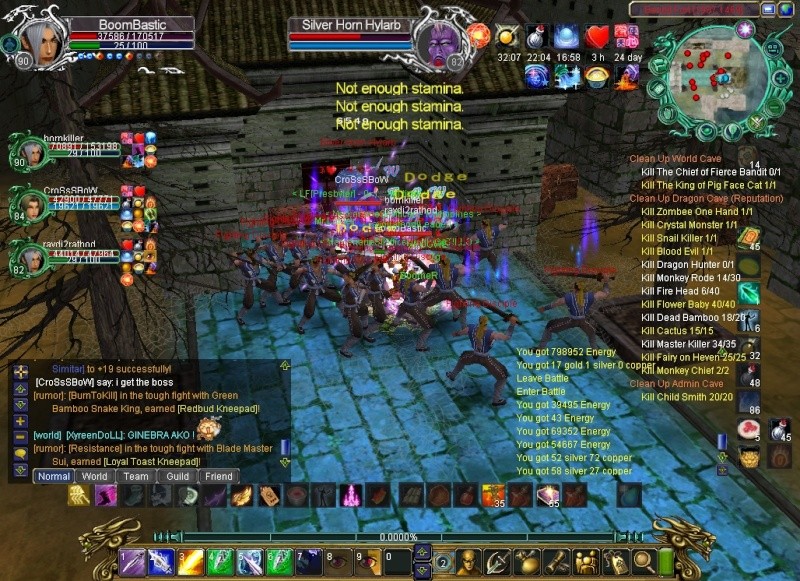 After that,Use teleport charm to make it easier.Teleport back to the town and find Nine Color Deer on the Outskirt of Village coordinates 1569,1395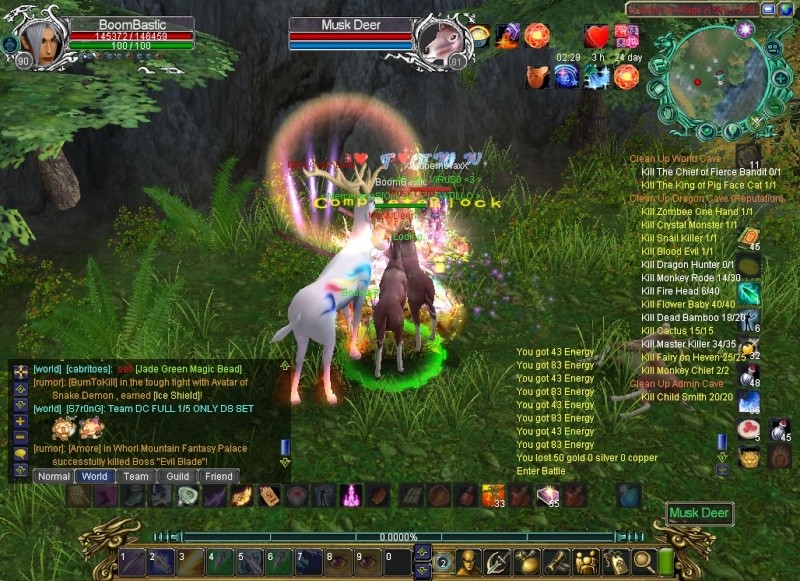 Then go to the next 2 boss Lion Captain Loongwa and Malefic Hong in East of Simen Mountain[Lion Captain Coordinates(1851,1586) Malefic Hong coordinates(1868,1752)]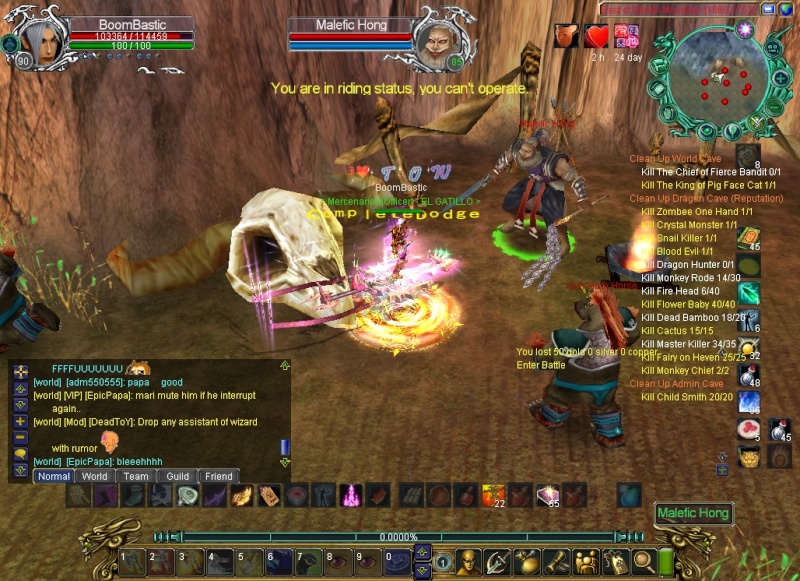 After that, teleport back again in town using return Charm(You can buy it in shop) then locate drywoods and kill Encanter Tagel.Coordinates 1150,1716
Then after that is the last boss Dark Skull Demon just near the place where you killed Enchanter.Map is Old Site of Village with the coordinates of 1082,2003
After that Use return Charm and passed the finished quest to the repu merchant and you are done. So easy right?..hehehe..Now go people and play the game enjoyable.Cheers.By the way,this repu quest can be done 2x every 24 hours.